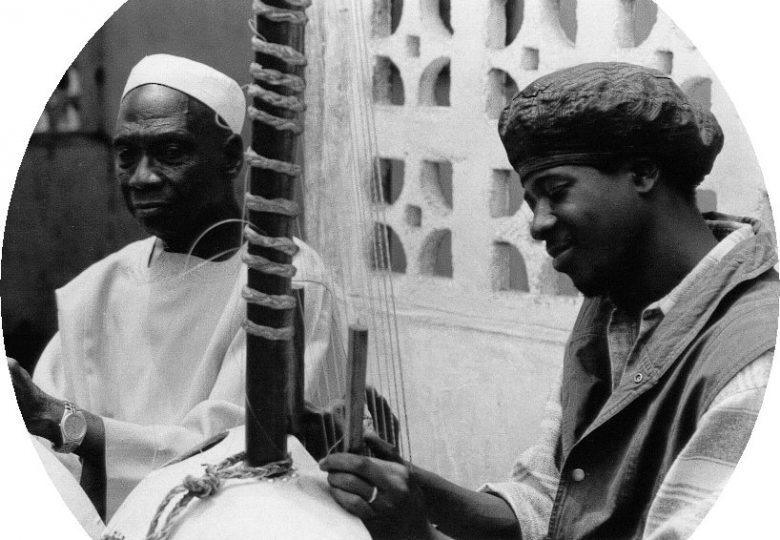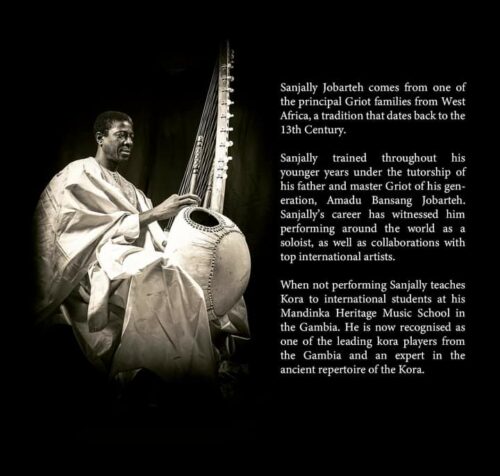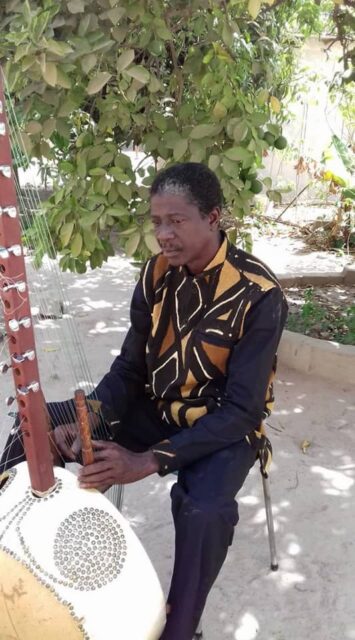 Sanjally playing at the release consert  in Bergen, Norway june 2017
Sanjally Jobarteh is the main teacher of kora and theory and history about mandinka culture and heritage. He is the founder of the school.
He also plays other instruments as djembe and guitar.
He is from Kembuje. He started to tour to Europe with his father in 1983. He now lives most ot the year in Bergen, Norway. He har worked with different jazz and folk musicians in Bergen, Norway. He had a longer collaboration with Mari Boine and toured to many countris with her band. He also participated on her CD Idjagiedas.
He has played on Nightjazz in Bergen, Norway  and on Vossajazz. He has worked with Bergen Fylkeskommune, Rikskonsertene and different musicians.
In 2016 he played at Brave festival in Poland and Bergen International Festival in Bergen, Norway.
in 2017 he made his CD TUTU.
soon you can listen to it on page CD and Conserts. under about.